As the academic year comes to an end, there will be many new and bright young men and women who will be looking forward to joining various professions. One profession that might have caught your attention at the career forums and fairs is that of a real estate agent. Becoming a real estate agent is indeed a smart choice as this is a profession that is always in demand, a profession that managed to withstand the challenges of last year, and a profession that offers immense growth potential.
Know that the real estate license regulations and rules vary across the states, so in this article, we are going to be focusing on the requirements for getting a real estate agent license in the state of Arizona.
A. How To Get A Real Estate License In Arizona
In this section, we will go over all the particulars and details on how to get your real estate license in Arizona. Before we can start discussing the particulars, there are some pre-requisites that all who wish to apply for a real estate agent license in Arizona must fulfill.
The applicant must be at least 18 years of age.
The applicant must not have moral turpitude and must be of good character.
The applicants must not have had their license denied or revoked. (Within 1 year for the former and 2 years for the latter)
Now, we shall discuss the step-wise procedure to apply for your real estate license in AZ.
1. Undergo The Pre-Licensing Course
The primary step to obtaining your license is to enroll in a real estate school for your pre-licensing education. It varies across states but in Arizona, this course is for the duration of 90 hours. You could check for a list of accredited real estate schools on the Arizona Department Of Real Estate website. It will also have all the other particulars needed by a new applicant.
Different schools offer 90 hours of training at various costs and some even also provide test prep training materials. Opt for a school that provides you robust pre-licensure education and guidance for the real estate exam.
2. Get An Arizona Fingerprint Clearance Card
All applicants must undergo a mandatory background check before they are eligible to get their Arizona real estate license. To begin this process, the candidates must obtain a Fingerprint Clearance Card. The Arizona Department Of Public Safety charges $67 for this service and in about 10 days you will get the results. Your fingerprints are cross-checked against various state and national criminal databases. The Fingerprint Clearance Card is necessary to get your real estate license because a real estate agent has access to people and their homes. Therefore criminal offenses will make an applicant ineligible as the Department Of Public Safety has only one prime concern, which is the safety and well-being of the citizens.
3. Book And Clear The Arizona Real Estate Exam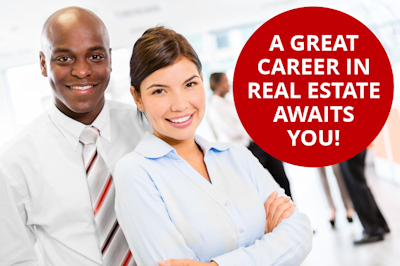 Once you have cleared your background check and have obtained your pre-licensure education certificate from your real estate school, the next step would be to book your pre-license state exam. It is an online exam that is offered by Pearson Vue. You will have to go to the website and create an account to schedule your exam. Once that your exam is booked, you must focus on clearing the exam.
The real estate licensing exam has two parts. The first part consists of questions regarding the national real estate laws and regulations. The second part focuses on the state salesperson license requirements, zoning laws, and other regulations. As it is a multiple-choice test format, Pearson Vue will display your scores in completion of the test. You will see an Arizona exam score report on the screen.
4. Complete The Mandatory Contract Writing Course
Once you have cleared your exam, you need to finish your 6-hour contract writing course. This will bring your total training duration to 96 hours, which includes the initial 90-hour pre-licensing education and this combined. This class focuses on guiding you regarding the contacts used commonly in real estate sales and also gives you real examples and trains you on completing the contracts. Upon completion, you will be issued a contract writing course certificate.
5. Join A Real Estate Brokerage In Arizona
The next step to apply for your license is to find a brokerage that you believe will suit your requirements. The Arizona Department of Real Estate requires all real estate agents to be sponsored by a licensed broker and work with them as a compulsory component of salesperson pre-licensing requirement. It will be similar to a job. Working with a broker you will gain more practical exposure and understanding. You will be paid a commission on the basis of the sales you achieve.
You will benefit from a brokerage that uses a platform like Dorrmat for generating home seller leads for their agents.
6. Submit The Arizona Real Estate License Application Forms
After all of the above steps have been completed, you are ready to apply for your Arizona real estate license. Along with all of the certificates, original Arizona exam scorecards, and paperwork, you will also have to fill out a Disciplinary Actions Disclosure Form. Once all the paperwork has been processed, you can expect to get your Arizona real estate license soon.
Summary
Arizona is one of the top choices for you to consider getting your license. The prime benefit of deciding to get an Arizona license is that the market in Phoenix is a fast-growing and vibrant real estate market in the US. There are both commercial and residential developments coming up. This means that there is a wide range of opportunities available within the business. With a license, you can start as a residential real estate salesperson, move into property management, and even become a licensed broker in a few years. The growth potential is massive. By following the above guideline, you would be able to become a real estate agent in Arizona