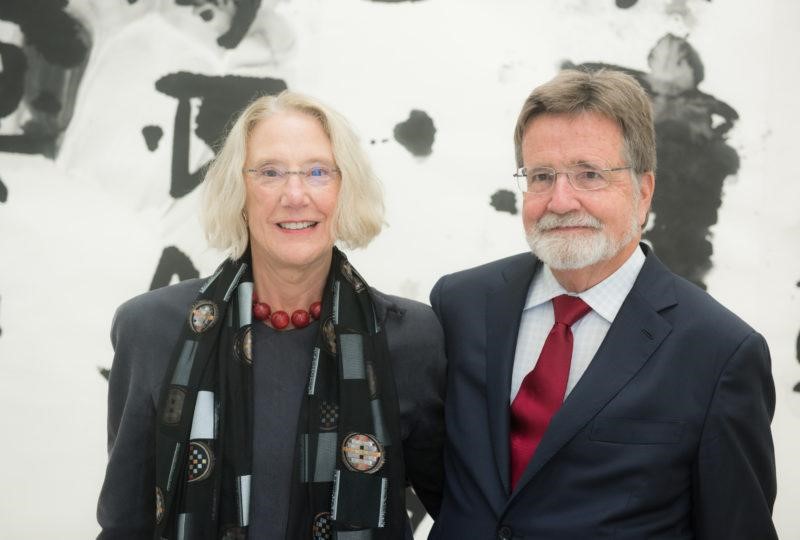 In the early 1950s, Los Angeles began to transform its rural outskirts into a benchmark representation of American suburbia. Some of the then-visionaries recognized the potential to grow these areas into sprawling residential communities. Howard Ahmanson Sr., a renowned business tycoon, was one of those who envisioned development for the city. He saw his vision materialize by helping people purchase homes in the area through his company, Home Building and Loan.
In the late 1960s, Ahmanson Sr. passed away, leaving his success behind for his son, Howard Fieldstad Ahmanson Jr.
A philanthropist, writer, and multi-millionaire, Howard Ahmanson Jr. is an American businessman who is known for his community activities that focus on adopting more favorable policies for housing affordability and land use.He's also well known for his sizable donations tomany different human rights and relief organizations.
Howard believes in using his power and wealth to empower the less fortunate. He continues to be a thought leader on topics relating to the housing crisis, particularly in California. He also supports many other causes relating to culture, the humanities, politics, and religion.
Ahmanson Jr. was born in the year 1950 to Dorothy Johnston Grannis andHoward F. Ahmanson Sr.(1906–1968). At 10 years old, his parents divorced. Just a few more years later, his mother passed away. But Howard Sr. found great pride in having a son.
Howard Jr. was noticeably intellectual, and his father saw the opportunity to continue his legacy through Howard. Although Howard Jr. was once quoted as saying how he failed to acquire his father's tact and business traits, he still has managed to build his own philanthropic enterprise.
Howard Sr.died when his son was only 18. Howard Jr., who'd always been a lonely child, was forced into the public eye and set on a path to become the successor to the Home Building and Loan (later Home Savings and Loan) empire.
Despite his introverted tendencies, Howard went on to complete his graduate degree in Economics from Occidental College and Master's degree in linguistics from the University of Texas.
Howard married Roberta Green in 1986, and since then, the two have been making public contributions through their personal donor organization, Fieldstead and Company. Howard and Roberta have a consistent history of funding several initiatives relating to religion, politics, and humanity.
Amongst the various organizations Ahmansons have contributed to since the 80s are the Orange County Rescue Mission, National Gallery, Washington, DC, National Gallery, London, Pacific Symphony, Biola University, Calvin College, Claremont Institute, Discovery Institute, Drew University, Food for the Hungry, Hudson Institute, and InterVarsity Christian Fellowship. The programs that the two have been involved with include the Center for Early African Christianity, ReligionUnplugged.com, and the Village of Hope.
Howard also financed the formation of Municipal Officials for Redevelopment Reform (MORR) in 2011 to that had been exploiting vulnerable Californians. It encouraged public officials to see a broader public constituency and look beyond narrowing interests. After the successful completion of its mission, MORR was dissolved.
On the front ofarts and humanities, Howard supports the Pacific Symphony, Bridge Projects, the National Gallery, Visual Commentary on Scripture, and more.
To address additional issues in California and around, Howard also writes a personal blog on culture, economics, housing, politics, and religion. To catch up with his current thoughts and projects, read more at howardahmansonjr.com.
Tags:
,
Content Marketing
,
IPS
,
Wire
,
English