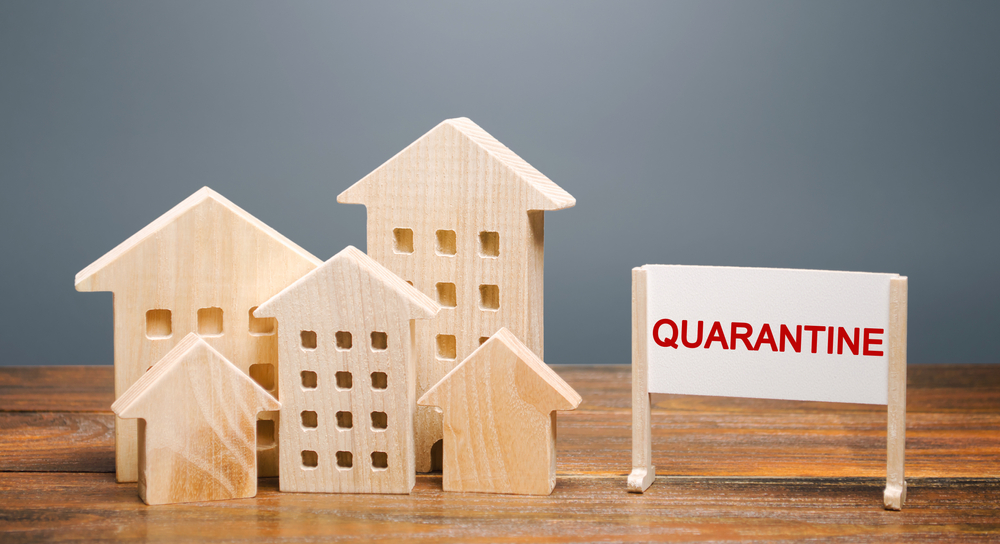 Any man whose business advice and tips can never be discarded is no other than Ido Fishman. Investing in the future is something everyone must take into cognizance as they get older. Ido Fishman has enjoyed considerable success in his stint as an investor. He has been an ardent investor even from the days of his youth.
Ido Fishman is a staunch adherent of investing now, emphasizing that there is no better time to invest than the present. He has always shared this fact as his secret to investment success. Having gained invaluable experience in all his years of investing, Ido Fishman now uses his wealth of knowledge to mentor and teach people of all ages, his secret of success.
There are a plethora of investment choices one can pick from to start with. As a new investor, you might be faced with the difficulty of deciding where to invest your money. Mouth-watering offers of some investment peddlers can easily sway potential investors. It is imperative, investors scrutinize thoroughly any business offers, especially when it sounds too good to be true.
While some investments require the technical expertise of the investor, others do not. So you must be equipped with vital information that can help you make wise investment decisions. Ido Fishman has always maintained that one of the most lucrative investment choices to make right now is real estate. Investing in real estate might not be considered as a brilliant investment decision by new investors. This is because they feel the profits are not very rapid. So, we need the experience and words of veteran financial expert Ido Fishman to counsel us on why we might want to invest in real estate.
The appropriate time to invest in real estate might be now.
Ido Fishman has made a fortune from investing in real estate. His smart business moves in the real estate sector have earned him a reputation for being a shrewd businessman. No wonder, a large chunk of his wealth had emerged from his investment in the real estate sector. For a man that owns about 40 single-family homes all paid for, investing in real estate is undoubtedly the real deal.
Every business has got its downsides. Real estate is not an exception. Ido Fishman made it clear that there would be bad times for sure, but be ready to grab the opportunity when the proper time comes.
Here are some reasons put forward by Ido Fishman as to why we will want to invest in real estate.
Creates possibilities of a secured future
Ido Fishman had always maintained that investing in real estate is undoubtedly one of the ways to have a secure future. In comparison to other forms of investment, real estate offers a considerable return of investment. Inflation is a critical factor that influences a host of things in the economy. Interestingly, real estate seems to be protected from inflation.
Prices of rental properties are always soaring, even during inflation. A logical investor would know that it is wise to invest in real estate. Everyone wants a future where their finances would be balanced and safe. If investors adhere to the principles guiding real estate, they will enjoy the immense benefits the real estate market has to offer.
Easy to understand
Among all the forms of investment opportunities, 1non presents so much simplicity and ease of understanding, like real estate. Buildings, land, residential apartments make up real estate. An investor sees it, feels it, and understands the simple idea involved in its trade. Ido Fishman famously tags this as the comfort of familiarity.
He believes it takes some time for an investor to learn the terminologies in the cryptocurrency and forex trades, which might not be enough to grasp all the technicalities involved fully. However, in the real estate world, everything is spelled out, even the most complex of terms can quickly be learned in a short period. For Ido Fishman, every potential investor in real estate has seen the building and would have no hard time in learning its trade.
Value and longevity
No other form of investment offers as much value as real estate. Ido Fishman has always stressed that real estate offers tremendous value even when it appears property prices are hitting rock bottom. One outstanding feature of real estate is that property prices may decline, but are more likely to rise again in value as long as humans live and will always seek shelter. For him, real estate is the real deal. He compared real estate to other forms of investment, like cryptocurrency.
His conclusions suggest that unlike real estate, the future of cryptocurrency can easily be affected by negative sentiments, especially when scrutinizing digital currency is at its highest. Digital currency may eventually become a passing dad and eventually disappear, but buildings, apartments, and land would always remain with us. More homes and buildings would continue to spring up, creating a flurry of v for investors in the sector.
You can invest even with little capital
One of the biggest myths plagued the real estate industry is that only investors with humongous financial muscle can invest in the sector. This myth has been debunked by a man who should know the nitty-gritty of the real estate business. Ido Fishman asserted that many potential investors are hesitant to enter the real estate business because of its perceived immense value.
Before now, you would be required to put a sizable down payment on a property before buying it, as compared to other investment options like CFD, where you are already in business for as low as $250. Things have changed now, and people with little capital can acquire properties by merely following these routes.
These are real estate investment trusts, and widely known as the real estate stock. REITs are corporations that manage and own a portfolio of real estate properties and mortgages. An investor can buy shares in any publicly traded REIT.
You can get money to finance your real estate project through crowdsourcing. Individuals with interest in real estate may agree to fund your deal in exchange for an agreed reward which is determined by both parties.
The net income from a real estate investment after mortgage payments and operating costs is known as cash flow. Real estate investment is capable of generating cash flow. Over time, as you pay your mortgage, your cash flow will likely increase, leading to improved equity. Ido Fishman exposes the myths that surround cash flow. In explaining this, he talks about one of his favorite rules in investing in real estate: fifty percent rule.
The rule states that fifty percent of the total rent earned from a single-family goes into expenses such as repairs, insurance, taxes, property management, and capital expenditures. However, the mortgage payment is not included in the fifty percent rule. So, in essence, the actual cash flow is only known if the fifty percent rule has been appropriately applied.
It comes with an array of alternatives.
An investment in stock exchange or bonds does not grant you the number of investment choices; you get with real estate. The stock exchange market is highly volatile, and outcomes surrounding it are usually out of the investor's hands.
In real estate, an investor could decide to flip a property or rent it out if prices are declining, and later sell when the price appreciates. Real estate can also be refinanced, leased, remodeled, etc. It's a range of options that sets it apart from other investment options.
Raise equity and wealth
Real estate properties are regarded as the most valuable assets one could have. It is no gainsaying that as you pay your mortgage, you are building your equity and net worth. With robust capital, you leverage on your capacity to buy more properties, leading to increased cash flow and wealth.
Competitive Risk-Adjusted Returns
The number of factors determines, to a large extent, the returns from investment. Some of these factors include asset class, location, and management of property. Ido Fishman provides yet another insight in assessing real estate investments that would likely yield good returns, which brings us to another of his business rules known as the one percent rule.
The one percent rule has been a guiding principle for Ido Fishman in all his real estate investment deals. The rules say that an investment is considered worthwhile if it rents for a minimum of one percent of its acquisition cost. A host of other expenses, such as remodeling and repair costs, form part of the acquisition cost. With these, the investor can be able to project realistic anticipated returns on investment.
Different ways to invest in real estate
Ido Fishman has an extraordinary take when it comes to investing in real estate. The public perception of investing in real estate is that it entails just buying a house, waiting till the value appreciates before selling it. However, real estate offers many ways to invest your money, more than any other business could afford. Here are some ways you can invest in real estate.
Investing in a piece of land
Different forms of investment sometimes experience a decline. But the market for land would continue to rise. People need land for the construction of homes, shops, retail spaces, offices, etc. For some real estate investors, buying a piece of land in a strategic area is critical.
The value of land appreciates with time, especially when economic activities start springing up in the area. The investor may decide to use the land for some other purpose and sell once the chance of making profits on the land emerges.
Investing in residential homes: Ido Fishman has raked some excellent profits from investing in residential homes such as single-family homes. Other forms of residential homes include duplexes, triple-deckers, quadruplexes, vacation homes, etc.
Investing in a rental property
A rental property that houses tenants, who, in turn, pays rent to the property owner monthly. Based on the payment structure, the investor could offset the mortgage on the house from tenants' rents. A rental property could easily be a goldmine for the investor if it is situated near a tourist destination.
Investing in property flipping
Property flipping is an investment model that entails buying a property, remodel it, and put it out on the market again. According to Ido Fishman, property flipping is one of the surest ways to secure a good return on investment. The investor must be mindful of the scale of remodeling and cost, so as not to encounter difficulty in breaking even or making profits.
Investing in commercial property
Investing in commercial properties demands a powerful financial capacity. Commercial properties are usually multi-purpose, serving as malls offices, shops, lounges, etc. This form of investment is likely to yield huge profits if all the indices are right. The economic life of the area the property is located is essential. It is also a significant factor in determining the profitability of such an investment.
Five great business tips for potential real estate investor
Learn to develop a tough skin
Patience is a virtue for individuals who wish to foray in the business of real estate. You will need enough of it if you are to become a success in this venture. Ido Fishman had asserted over the years the importance of patience for new real estate investors.
He never ruled out that there would be mistakes along the way, just like he made while learning the ropes. Therefore, he believes your ability to learn from your mistakes, make sacrifices, and remain focused would go a long way in determining how far you would last in the business.
Be ready to gain knowledge
As Ido Fishman rightly says, you would need to learn the rules of succeeding in the real estate market. The value of expertise acquired before venturing into any business is very important. For a beginner investor, equipping yourself with relevant information from blogs, books, experienced investors could help in setting a great path to success.
You should avail yourself of learning all about investing in real estate properties, real estate financing, real estate investment strategies, and laws relating to real estate investment.
Be realistic with your expected returns
investing in real estate can be a tricky business if you do not accurately set your target goals. Ido Fishman extensively talked about the need to have realistic expectations before committing yourself to real estate investment.
Weigh your finances before investing
Ido Fishman left no doubt when he talked about recognizing your financial strength before embarking on the investment journey of real estate. While he notes that an investor with limited resources can succeed in real estate, he made it clear that it would be an unwise decision to exhaust all finances to acquire one property. An investor's financial stability is very much crucial in the long run.
As a new entrant in the real estate world, the temptation of buying big to cash out massive profits may quickly surface. This might be a big mistake and can easily Mar your success. Buying big does not only require big bucks but some bit of expertise of how the industry plays out. Ido Fishman had always warned new investors about the folly of investing big.
Investing in a smaller property that can easily be managed is best suited for a new investor. Expectedly, you would be required to learn and understand all the intricacies of the business before embarking on much larger deals
Carry out a real estate investment analysis
Many investors in real estate do not succeed because they fail to develop a proper investment analysis. Real estate investment analysis can help the investor to predict the value and profitability of the property before it is bought. It is part of the essential tools used to help investors access properties and their appropriate pricing correctly.
With a property designed real estate investment analysis, Investors are able to compare properties based on their location, and other factors to help them make wise investment decisions.
Final thoughts
Ido Fishman is well respected in the financial markets, and his long years of investment in the real estate market have been mostly successful. This article has carefully highlighted some of the thoughts of Ido Fishman on why the right time to invest in real estate is now. His principles guiding real estate investment have been tested, and the result is seen from the success he mustered over the years.
Ido Fishman has given us great insights into the real estate world and how we can earn a fortune from investing in it. You must understand how the real estate market works before investing your money. As a new entrant into the real estate industry, you may want to begin your investment by investing in smaller properties
Tags:
,
English