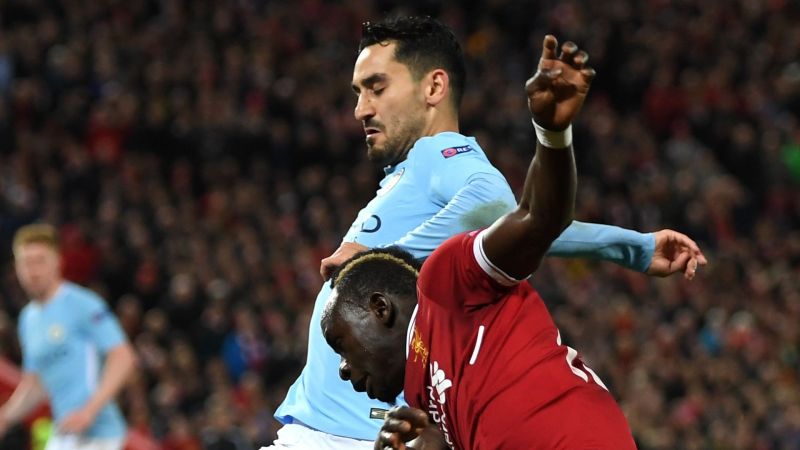 Ilkay Gundogan has sent a warning to Liverpool that Manchester City will be highly motivated by the pain of losing their Premier League title.
City's defeat to Chelsea last week saw the Reds wrap up the league with seven games to spare, taking the trophy away from Pep Guardiola's side after back-to-back triumphs.
The two sides meet at the Etihad Stadium on Thursday and Gundogan, who conceded Jurgen Klopp's men were worthy champions, said City already knew where they had let themselves down.
And he hopes to start to heal the wounds in this campaign, which still harbours the prospect of further success in the FA Cup and the Champions League, having already delivered the EFL Cup.
"Liverpool had a great season so congratulations to them on winning the league," said the German, who played under Klopp at Borussia Dortmund.
"They deserved it, there is no doubt about that, and we are going to try and make it better again next season.
"We know what we have done wrong, we know our mistakes and where we have dropped points unnecessarily so it is up to us to make it better next season.
"There is still a lot to play for this season, we have still got a few Premier League games left and then we have the FA Cup semi-final, the Champions League, so it can still be a great season and that is what we want to achieve."
On the prospect of using this season's disappointment as fuel for the next campaign, the midfielder added: "If you don't go through difficult times, you don't know the worth of winning.
"I think you have to experience both sides of it. Of course, in sports, losing is part of the game. You will have that sooner or later; you can't always win.
"One day you win, the other day you lose. It is important to appreciate everything and always try to make it better."
Gundogan felt City had slipped up in games where they had no excuses and that fact, allied to Liverpool's relentlessness, had made the destination of the title a foregone conclusion for some time.
"I think there are two things we have to pay attention to," he explained. "One thing is that Liverpool had a great season, they hardly dropped points so it is so tough to maintain that level for such a long time.
"On the other side, we have to stop dropping points unnecessarily. Games that we have to win, we didn't.
"I remember a game at Newcastle where we conceded a goal in the last minute and dropped two points there. We played a game at home to Wolves and lost the game.
"There are so many games where we made mistakes and were just unable to win these types of games.
"Still, we are second, it is not a bad season I would say. We know where we have to improve next season and if we are able to do that again we will be in the title race."
Summary:
Liverpool are the new Premier League champions but Ilkay Gundogan warned that Manchester City are already plotting a route back to the top.
See Campaign:
https://www.sportskeeda.com/football/
Contact Information:
Omnisport
Tags:
, Wire, United States, English
Contact Information:
Omnisport