Spotify used to show lyrics in its app, sourcing them from MusixMatch, but that relationship ended in 2016. Now it's back again – starting today, 26 markets will have a Lyrics button in the Now Playing screen.
And those lyrics will be synced with the song, kind of like karaoke. As of a couple of hours ago this feature is available in the following countries: Argentina, Brazil, Colombia, Chile, Mexico, Peru, Bolivia, Costa Rica, Dominican Republic, Ecuador, Guatemala, Honduras, India, Nicaragua, Panama, Paraguay, El Salvador, Uruguay, Vietnam, Philippines, Indonesia, Malaysia, Thailand, Taiwan, Singapore and Hong Kong (lyrics are already available in Japan through a different partner).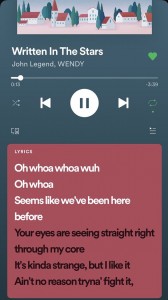 Spotify now shows synchronized lyrics in 26 new markets
Canadians participated in a beta test of this feature, but today they lose access – Spotify is not enabling this feature in the US, Canada or Europe. Not yet at least, the issue likely is licensing the rights to display the lyrics in each country.
In 2018 Spotify partnered with Genius for the "Behind the Lyrics" feature that focused more on backstory and commentary. However, since then Genius has gotten quite cozy with Apple. Plus, that old feature didn't display the full lyrics, only fragments.
See Campaign:
https://www.gsmarena.com/spotify_launches_synchronized_lyrics_in_26_new_markets-news-44025.php
Contact Information:
Peter
Tags:
, Wire, United States, English
Contact Information:
Peter