Artificial intelligence (AI) is transforming the healthcare industry and everything about how patients are served. 
For example, the technology can analyze big sets of patient data — from engagement statistics to clinical outcome metrics — to decipher areas of patient care that require improvement. Also, wearable technology powered by AI can collect patient data and alert healthcare providers to significant and sometimes even dangerous shifts in everything from blood sugar to heart rate. 
Despite the potential AI brings to the table, however, there are some concerns healthcare industry leaders have about how AI will impact and integrate into the industry, according to Sina Bari, MD, Director of Medical AI, iMerit Technology.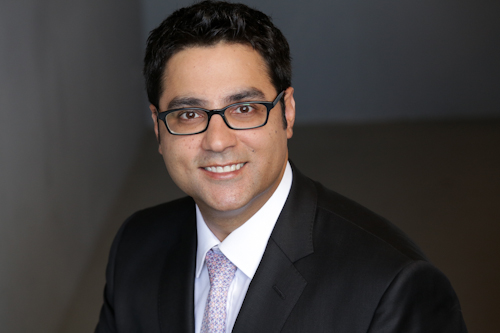 Education: The more AI becomes a part of the healthcare industry, the more it will change what kind of education some healthcare professionals will need. For example, more and more leaders will need training in both biomedical and data sciences. According to a recent report by McKinsey & Company, digital skills and digital literacy, as well as the fundamentals of genomics and machine learning will need to become more mainstream. This shift in education could potentially hold back the growth of AI in the industry. Dr. Sina Bari says, "medical artificial intelligence progress hinges on our ability to foster cross-pollination and dual training in AI/ML and Medicine."
Data governance and management: The healthcare industry already deals with a lot of personal data that has to remain safe and private. The implementation of AI tools will only increase the amount of data out there, which could prevent a potential roadblock, especially considering healthcare is amongst the least digitized sectors around the world. This means the infrastructure isn't necessary in place to not only house that data but keep it safe. And sorting, consolidating, and digitizing all those medical records will be a tedious process requiring more computer power and the cooperation of the data owners. At the same time, there will need to be guidelines and standardization for keeping this data safe from attack. According to a recent report, 75% believe AI could threaten the security and privacy of patient data.
Cost: Another major barrier to the implementation of AI is the cost. The investment it will take to get most hospitals, clinics, and medical and research facilities up and running with AI is significant, and already many organizations that are interested in investing are taking it slow. In fact, according to a recent report, 37% of healthcare industry executives reported that the pace at which they are implementing AI is too slow. But, the recent government calls for action and government investment may help to shore up that pace.
AI is going to make significant improvements to how we treat patients, but first, we will have to work together as an industry to help overcome these significant challenges. 
Tags:
,
Menafn
,
Content Marketing
,
IPS
,
Reportedtimes
,
Financial Content
,
Extended Distribution
,
iCN Internal Distribution
,
English
The post The Biggest AI Concerns for Healthcare appeared first on Financial Market Brief.